We are, safely, back to creating!
We understand that many people are concerned about COVID-19.
Our top priority has always been, and will always be, the comfort, safety, and wellbeing of our members, staff, and their families. After all, your family is part of our family.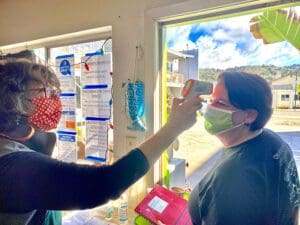 Therefore, we want to assure you that we remain vigilant in observing the necessary precautions for protecting all our members.  Clay Creations adheres to the instructions provided by the Centers for Disease Control and Prevention (CDC) and the Occupational Safety and Health Administration (OSHA) for infection control guidelines. We are committed to providing a studio environment that is as safe and comfortable as possible for all.
Thank you for your understanding & welcome back!
Great place to learn pottery and enjoy the community of artists.
Had a great time learning how to center and shape clay. Amazing to see how a shapeless clay is transformed into a usable object. Owner was great and made our experience with pottery fun!
If you have any questions for us please don't hesitate to reach out.