Offsite Events
We will drive our Clay Mobile, with all our supplies, equipment and Instructors directly to YOU!

Private Events, Private Lessons, & Offsite Parties!
Boardrooms, Conference Rooms, Private Homes, Restaurants, Banquet Rooms and MORE…
Book a Clay Experience with us at your location.
We bring everything needed for a fun and creative event! Choose either the potter's wheel, handbuilding or sculpture.
Pottery Wheel
You'll make two pots on our tabletop potter's wheels; either bowls, vases or cups.
Handbuilding
You'll create one of the following sets: a hanging or freestanding planter, a box, a plate with two small side dishes or a Sushi dish with a small vase or large mug.
Sculpture
You'll learn the basics of sculpture and make your free choice creation!
After the projects are made, a selection of glazes will be offered for you to choose from. All pottery made is food safe! We really hope you use your pottery and add it to your kitchen to be enjoyed!
After we fire and glaze your work for you, you will receive a call to pick up your items 2-3 weeks after your event.
Cost is $150 per person, with a minimum of 6 people. A non-refundable deposit of 50% of your total fee will be required to secure your event in our calendar. Final headcount is required 7 days prior to the event. Additional persons will be accommodated whenever possible.
We include 90 minutes travel time as part of your event (45 minutes each direction) additional travel time will be $25 for each additional 15 minutes, and this will be assessed both coming to and returning from your event. We are happy to travel as far as you would like!
Please email for availability: [email protected]
Or feel free to call: (650) 420-3272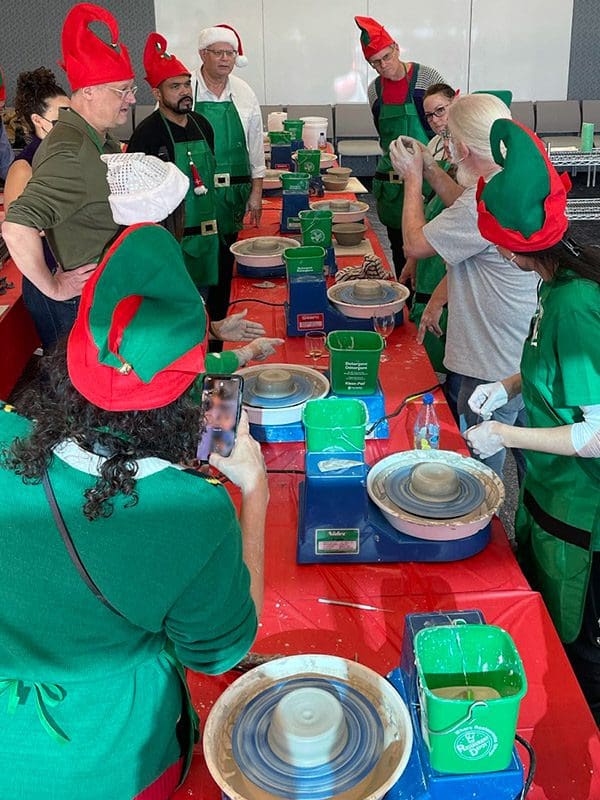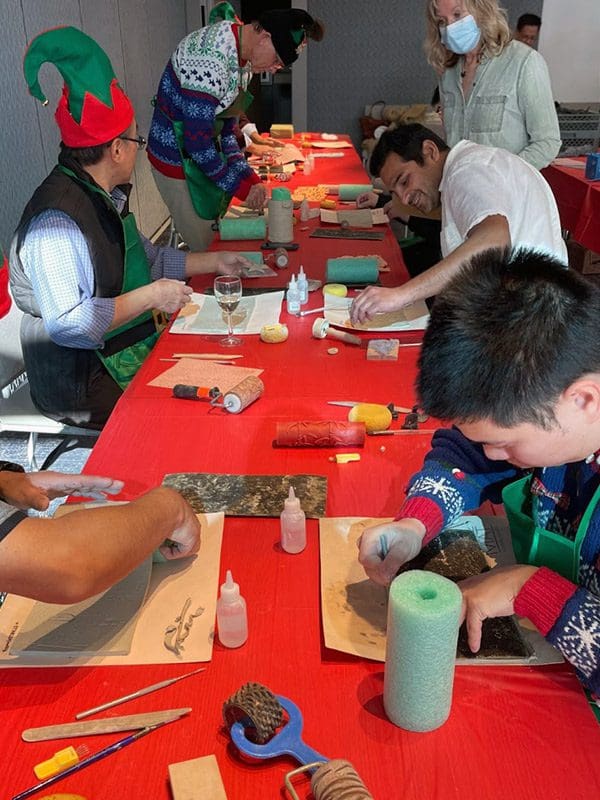 This is a great place to learn how to use clay, whether it's on a potter's wheel or hand sculpting. They also offer great
camps for kids and good opportunities for teens and young adults to be camp staff. Really friendly atmosphere.
Subscribe to Our Newsletter
We only send 3 Newsletter's a year!
The Holiday Sale, The Mother's Day Sale & our FogFest Sale.