Whether it's Corporate, Local Bussiness, Sports or any
other Team Bonding Experience.
Team bonding activities improve workplace projects that involve teamwork.  After completing team building activities together, employees better understand each other's strengths, weaknesses, and interests. This understanding helps them work even better together on future progress vital to a company.
Using Ceramics to Strengthen a Team
You can tell a lot about a teammate after you witness how they interact with clay.  The shared experience and learning will help forge a strong team!
Potter's Wheel or Handbuilding Experience
Private Lessons and Group Events
Pottery Wheel Student
1 person, 1 hour:
One-on-one instruction, by arrangement–$75
Call to schedule. 650-557-0683
2-10 persons, 1-1/2 hours:
Bring a friend or group, and save!

Instruction by arrangement–$55 per person.

Call to schedule. 650-557-0683
All Instruction Includes:
Clay, firings, and glaze

2 projects made: Bowls and cylinders

The service of glazing your work from a choice of 4 dipping glazes–OR you come back later to glaze.
Ask us to customize a memorable experience for your Group Event or Teambuilding Activity.
Pre-registration is required for all classes. 24-hour cancellation notice required, secured by a deposit.
Please call for availability 650-557-0683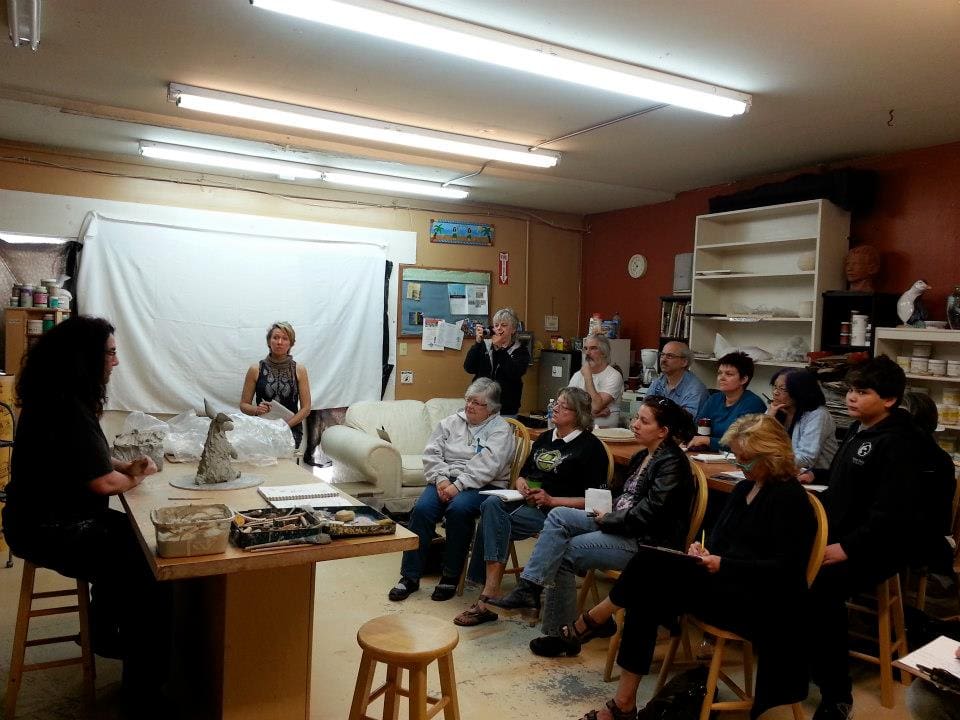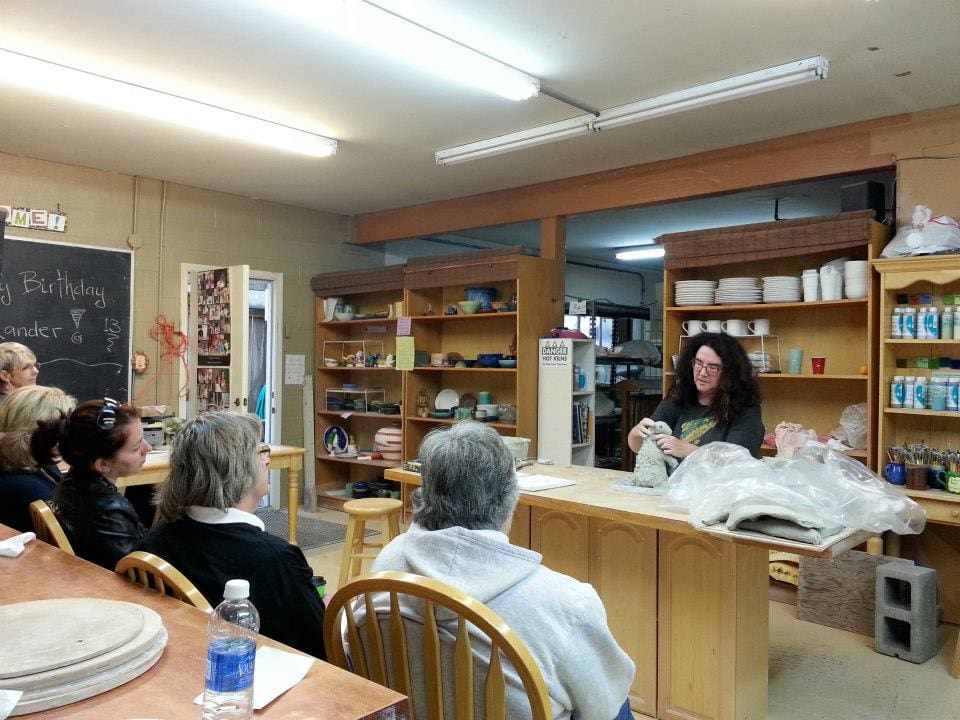 This is a great place to learn how to use clay, whether it's on a potter's wheel or hand sculpting. They also offer great
camps for kids and good opportunities for teens and young adults to be camp staff. Really friendly atmosphere.
- Shreath
Subscribe to Our Newsletter
We only send 3 Newsletter's a year!
The Holiday Sale, The Mother's Day Sale & our FogFest Sale.